07.11.2023
Our Quarterly Economics & Real Estate Markets research report for Q4 is here!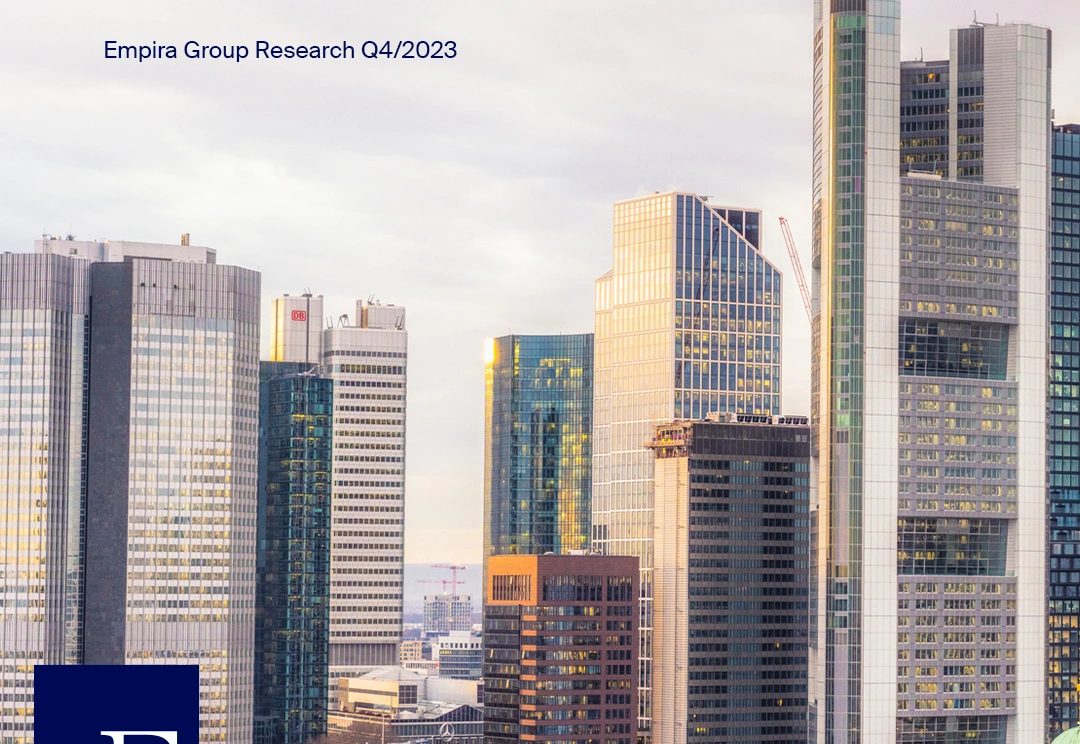 As the period of high inflation rates is slowly coming to an end, more and more economic indicators are pointing toward a recession. The economic recovery that followed the corona pandemic has thus paused. However, according to industry forecasts, solid growth is anticipated in the coming years.
Against this backdrop, institutional investors have shown renewed interest in residential properties in major urban centers. In the US, Canada, and Scandinavia, deep-pocketed private equity investors—historically cautious due to lower property returns in Germany—are now viewing the market as a unique investment opportunity.
Indeed, the fundamentals support medium- to long-term investments in rental flats: Demand in Germany will remain robust, driven by demographic trends, as evidenced by rising rents nationwide.