13.09.2023
One more week to go!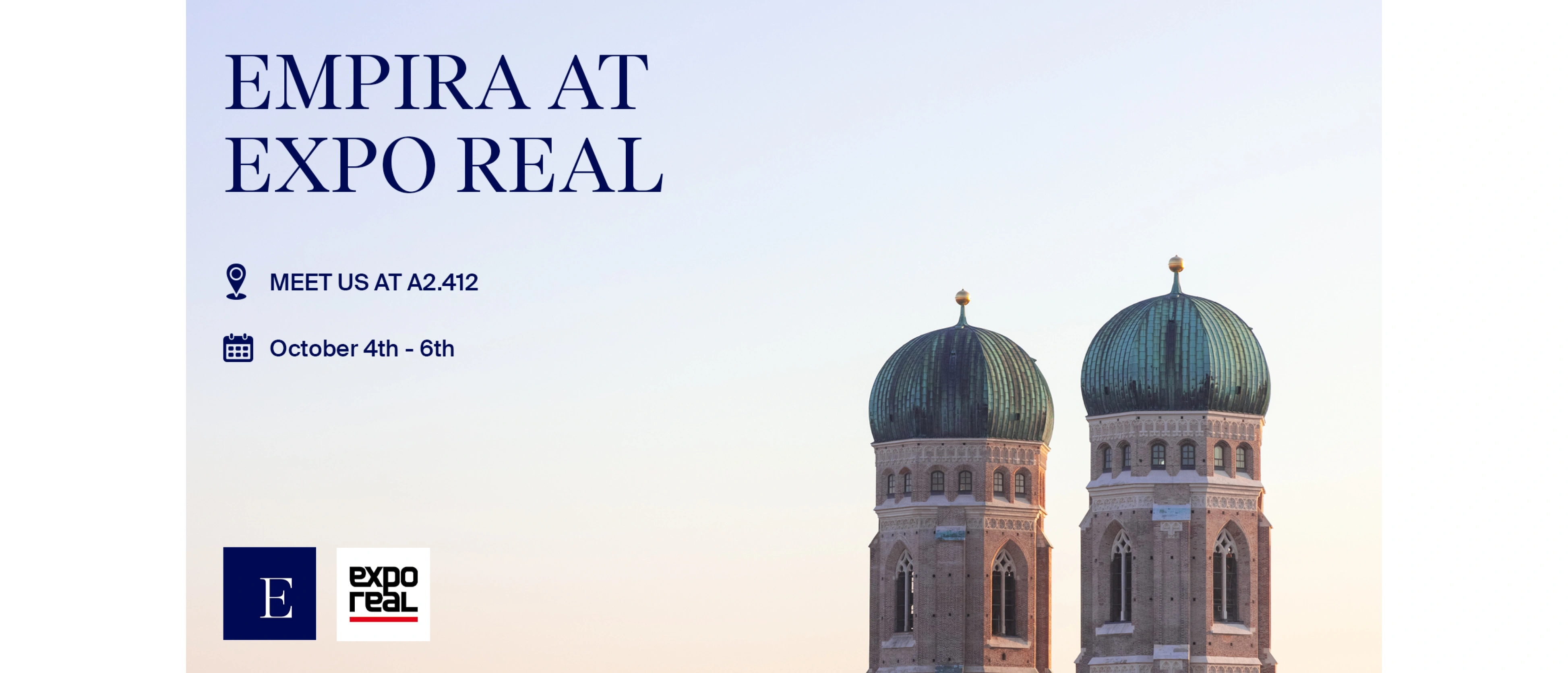 Meet us at EXPO Real, October 4th - 6th
We're excited to be once again at EXPO REAL (Messe München) with our team of experts from Empira.

We can't wait to reconnect with everyone face-to-face for insightful conversations. Come find us at our Empira booth located in Hall A2.412.

If you'd like to book a meeting with us in advance, feel free to reach out before EXPO REAL to schedule a time with one of our specialists.

Looking forward to seeing you there!