05.04.2023
On track: Real estate development project in Berlin Falkensee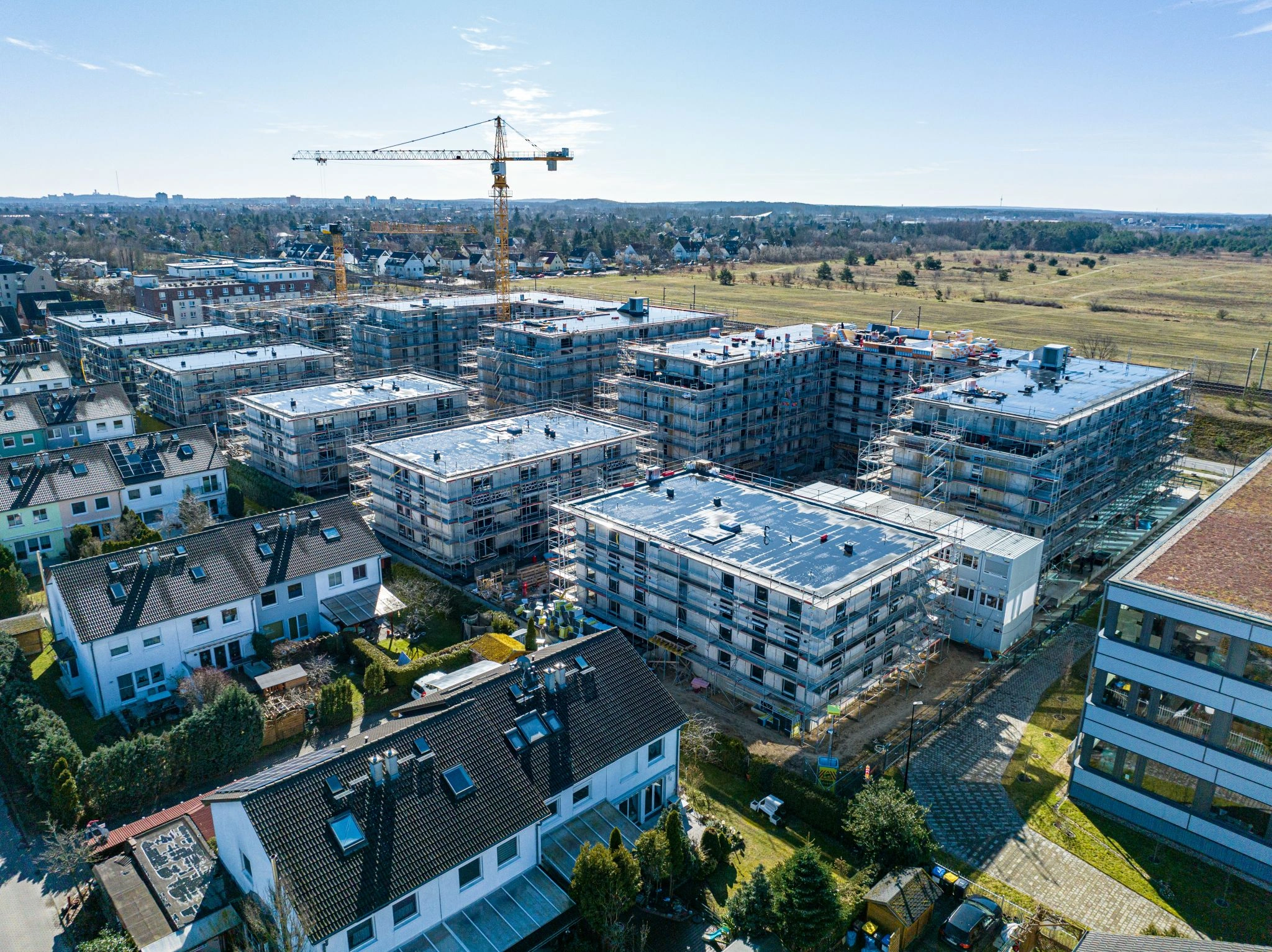 We are on track, working on a noteworthy real estate development project in Berlin's metropolitan region, Falkensee!
We are constructing nine new buildings that will provide a total of 317 residential units, strategically located on a plot of approximately 20,218 sqm. Our commitment to preserving green spaces is reflected in our decision to include an underground car park with 316 parking spaces, ensuring convenience for residents without compromising the surrounding environment.

With a Gross Floor Area of 32,000 sqm, we are excited to address the growing needs of the community by offering spacious and modern living spaces. As evidenced by the significant increase in new construction rates in the area, demand for housing is high, and our development is poised to meet that demand.

Our team is dedicated to creating exceptional and sustainable living spaces that perfectly balance modern design with a deep respect for the local community and environment and adhere to the latest ESG standards.

Stay tuned for updates as we work tirelessly to bring this exciting project to life!