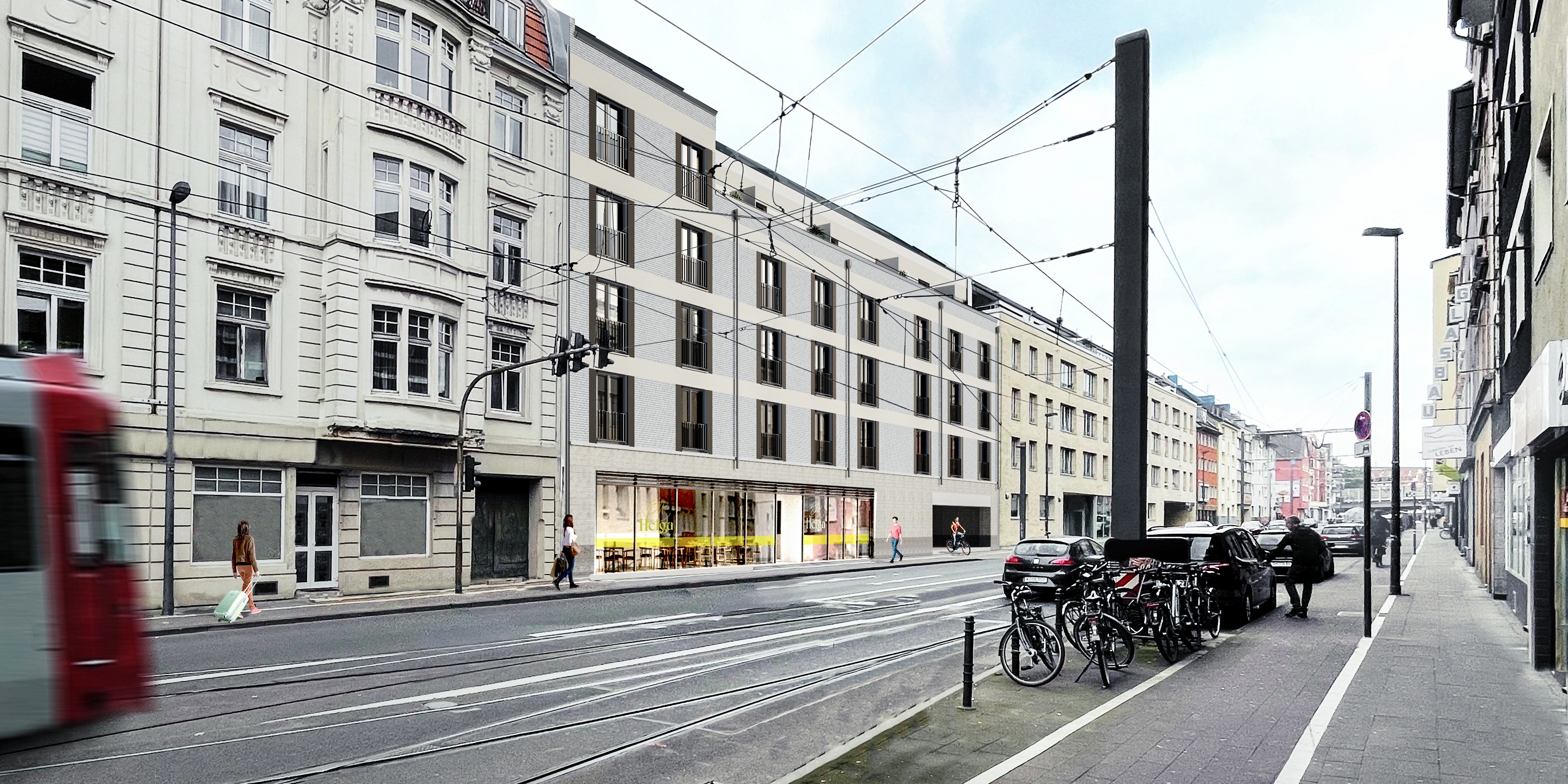 Savvy – Subbelrather Straße
Discover an exciting new construction project in the vibrant district of Cologne-Ehrenfeld. This development features five terraced houses on a rear plot, offering modern and sustainable living in adherence to the KfW 55 efficiency house standard.
With a total of 53 high-quality furnished residential units, this project provides residents with comfortable and stylish homes. Additionally, a restaurant on the premises adds to the convenience and appeal of the community.
Residents and visitors will benefit from a shared underground car park, offering 14 parking spaces. Say goodbye to parking worries and enjoy the ease of secure parking.
The project enjoys exceptional public transport connections, with the Cologne-Ehrenfeld underground station just minutes away. Experience the convenience of well-connected transportation and explore everything this vibrant district has to offer.