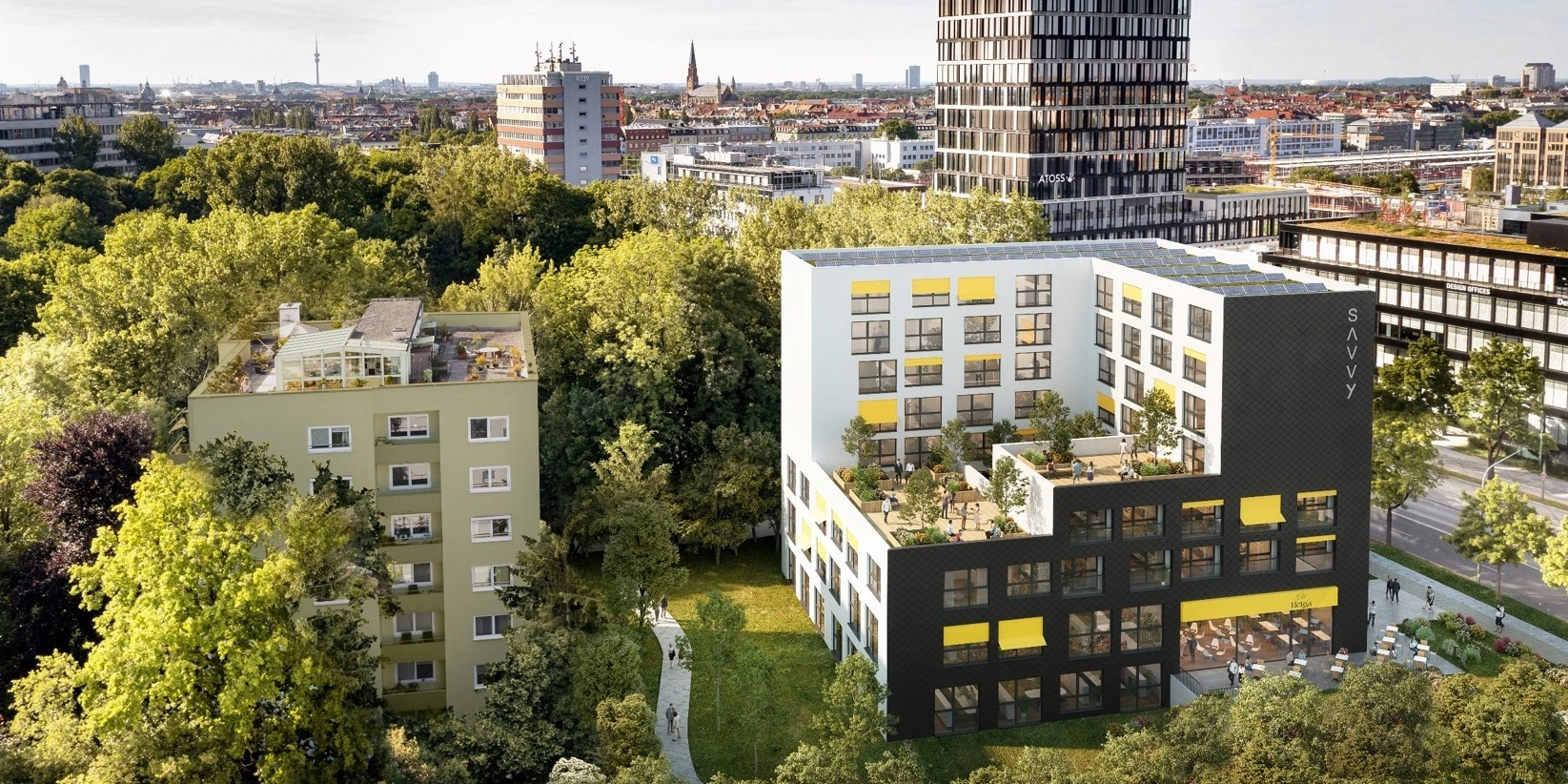 Savvy – Rosenheimer Straße
A new building is being constructed in Munich's Ramersdorf-Perlach district, situated right in the bustling Werksviertel neighborhood. This development includes 45 underground parking spaces for added convenience. The newly established Werksviertel quarter is home to approximately 7,000 workplaces for large service providers, as well as young start-ups and small to medium-sized companies, providing a strong demand for furnished apartments.
Moreover, the site is directly adjacent to a public park, offering excellent recreational opportunities for residents. Exceptional national and international transport connections are available, along with optimal access to public transportation. Additionally, the Munich Ost (Munich East) train station is within walking distance, further enhancing the location's appeal.