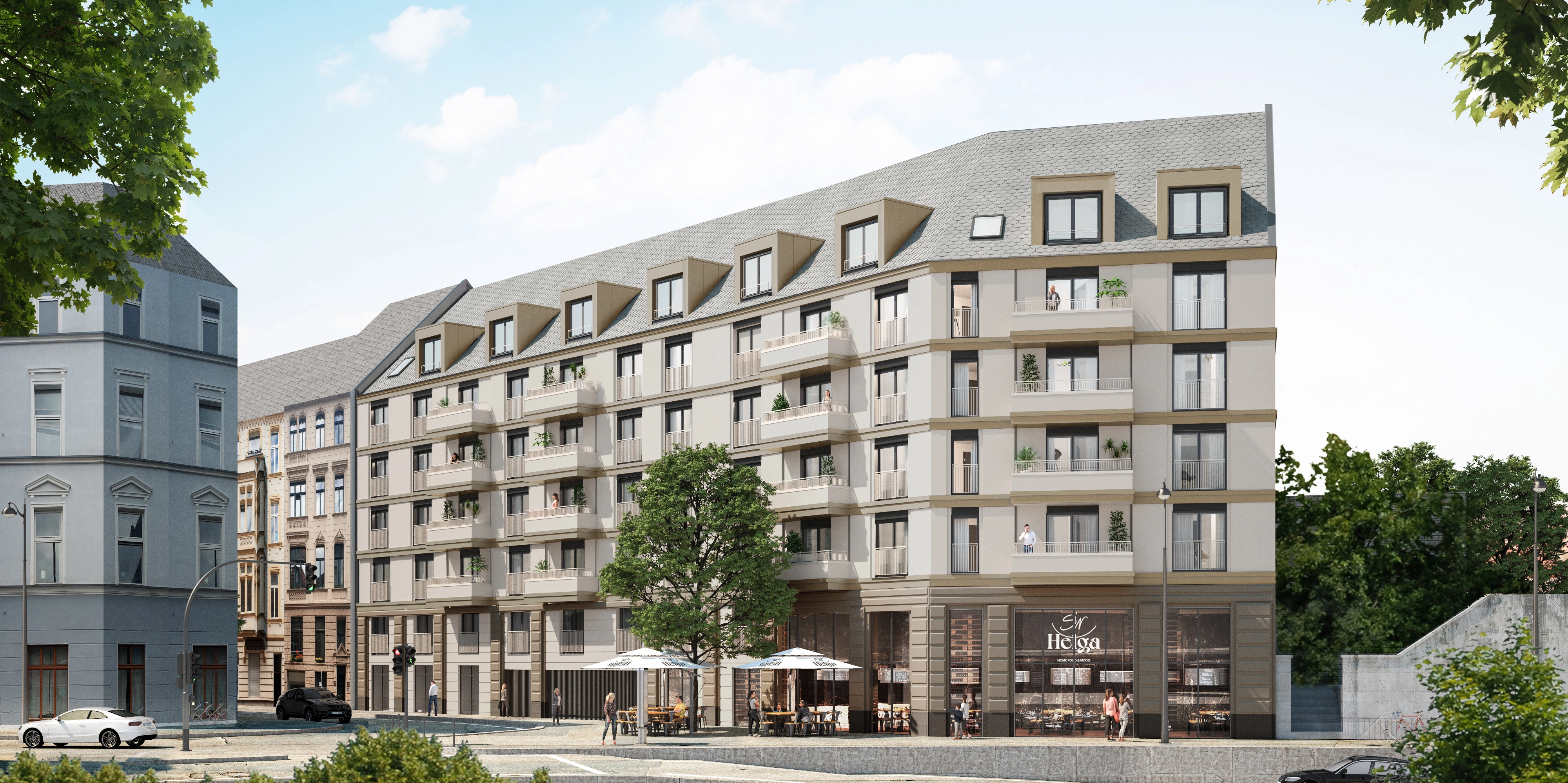 Experience the allure of Cologne-Neustadt Nord as a remarkable residential development takes shape in the heart of this popular and trendy neighborhood, situated on the edge of the renowned "Belgian Quarter."
This new building encompasses 186 residential units and 6 commercial units, providing a diverse range of living and working spaces. To ensure convenience for residents, an underground car park with 29 parking spaces is also included.
The location of this development offers a multitude of advantages. Directly adjacent to Cologne's inner green belt, residents can enjoy easy access to a variety of shopping, cultural, and leisure facilities, adding to the vibrant atmosphere of the area. Within walking distance, the Mediapark adds an extra layer of appeal, providing further entertainment and amenities.
Excellent regional and international transport connections are readily available, allowing residents to effortlessly explore various destinations and enjoy seamless travel experiences.