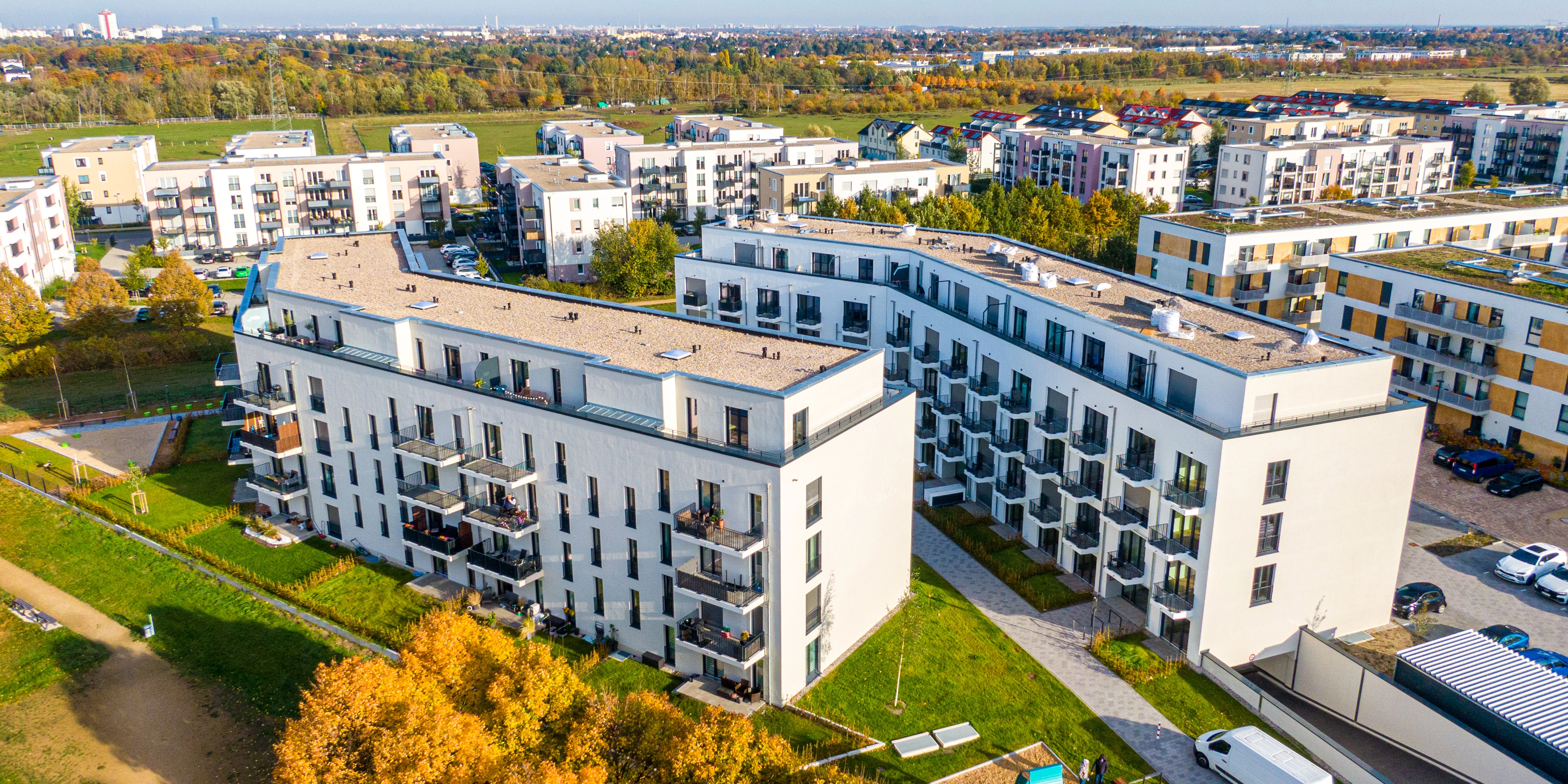 Discover particularly high-quality and light-flooded newly built apartments with 1 to 4 rooms in a top location, right next to Bayangol-Park in the center of Neu-Schönefeld on the outskirts of Berlin. The new flats are located in two adjacent building complexes on Alfred-Döblin-Allee and Theodor-Fontane-Allee. The modern architecture impresses with its floor-to-ceiling windows and sunny balconies and terraces.
Spacious courtyard gardens offer a pleasant environment to unwind and provide extra space for rest and relaxation.
Numerous parking spaces for cars and bikes are available in the underground car park and outdoor areas.
Built to KfW 55 Standard, the two building complexes use only 55% of the energy consumption of regular buildings. Connected to the district heating system, they will benefit from new sustainable requirements for main energy providers in the future.
Retention roof surfaces allow for the slow draining and seeping away of rainwater on the own plot, watering and moistening the ground around the buildings.