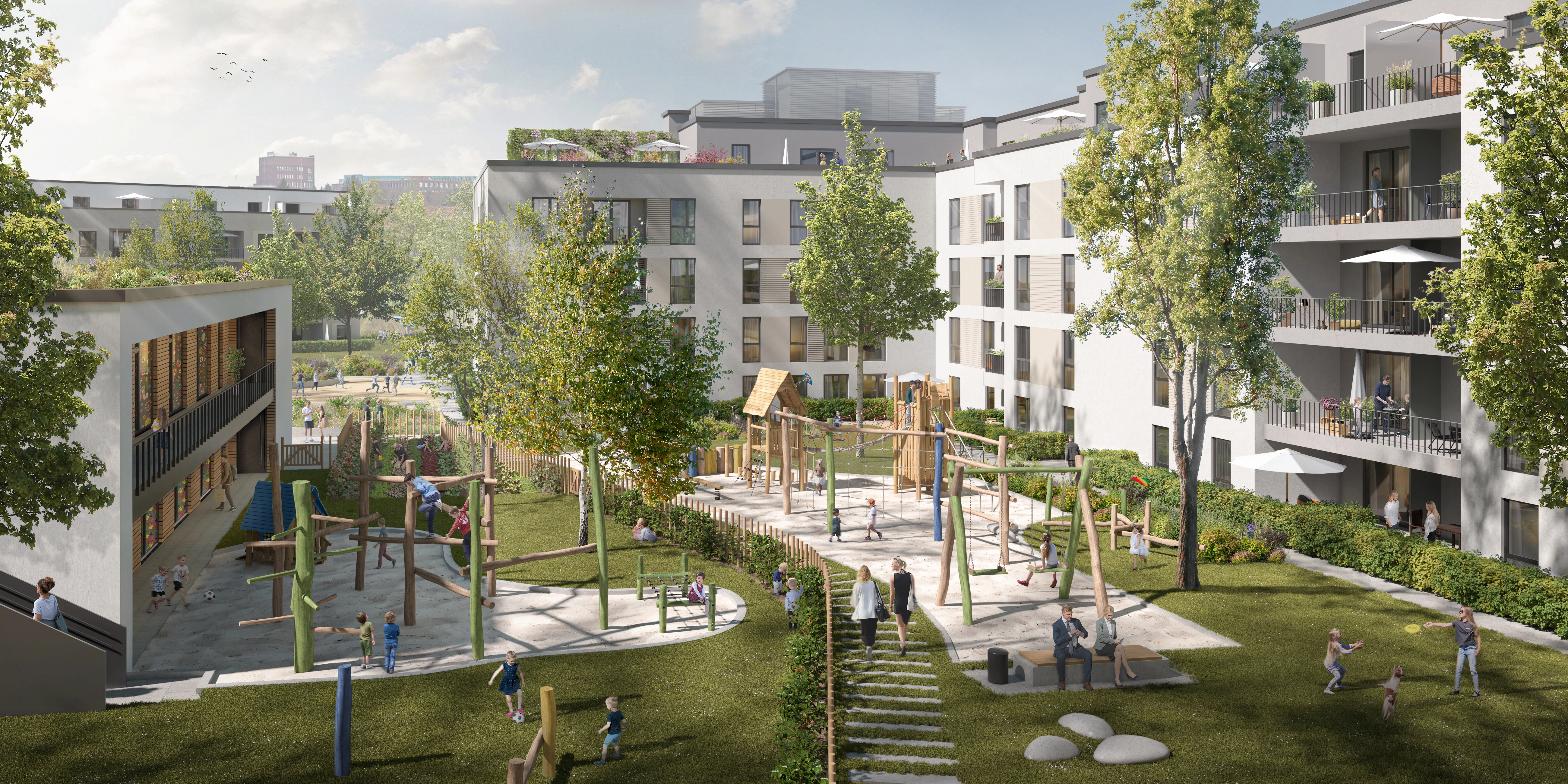 Demonstrating our commitment to energy efficiency, our design incorporates a 65% renewable heat share, a rooftop photovoltaic system, and two highly efficient heat pumps. This ensures a sustainable and environmentally friendly approach to heating. With the execution in the KfW 55 efficiency house standard, our buildings consume only 55% of the energy compared to regular buildings.
In addition to energy efficiency, we prioritize sustainability in our commercial area. It will be certified in both LEED and WiredScore Gold, further highlighting our dedication to green practices and cutting-edge technology.
To manage rainwater effectively, we have incorporated green retention roof areas that allow for slow draining and seeping, nourishing the ground around the buildings and promoting natural water management.
The quarter offers ample green spaces that can be enjoyed by all. With two playgrounds within the interior courtyard, families and children have a safe and inviting space to play. Our kindergarten is thoughtfully located in the heart of the interior courtyard, providing a protected and nurturing environment for young learners. It faces a small common square adorned with existing old trees, adding to the charm and natural beauty of the surroundings.