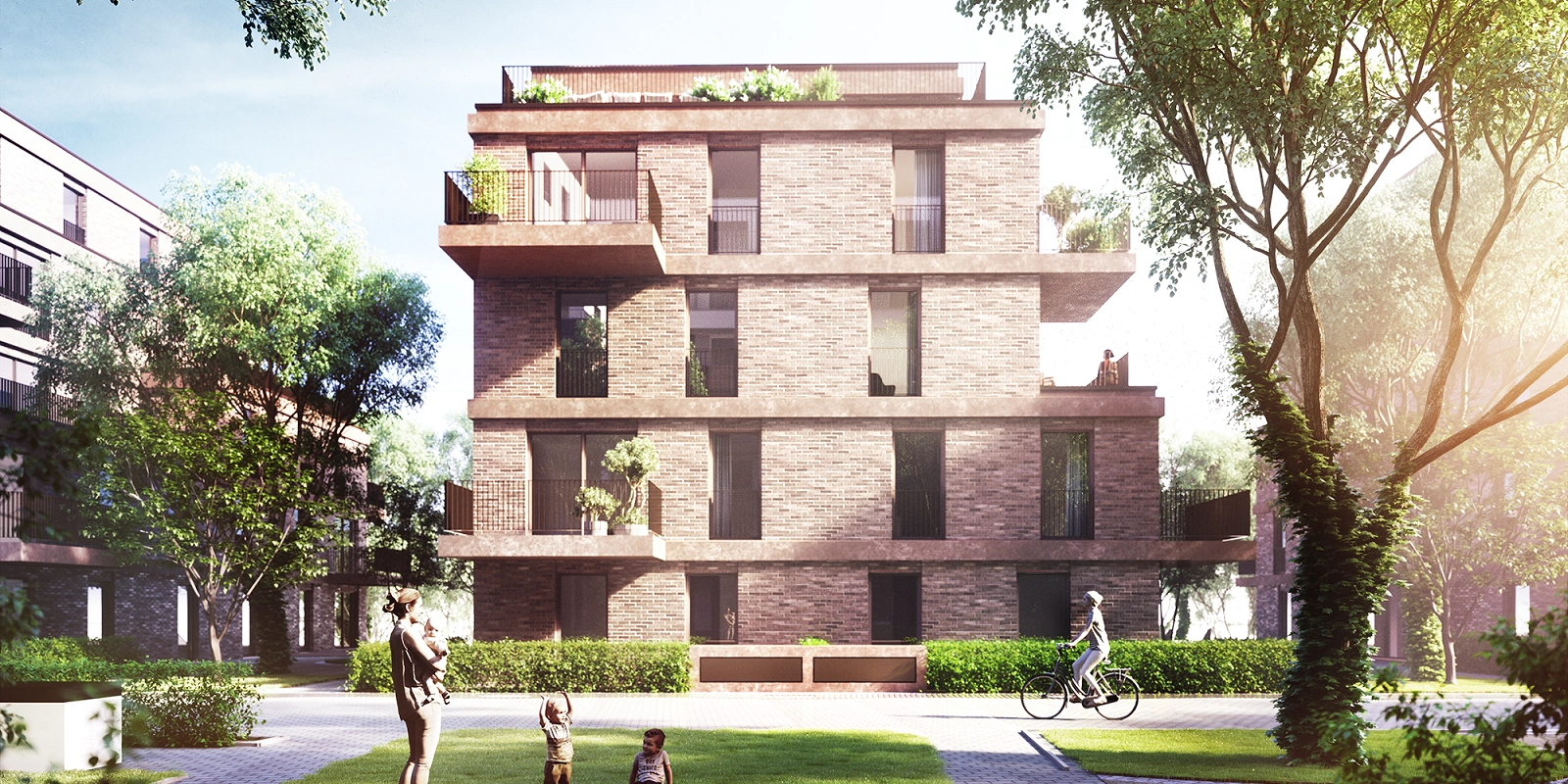 Get ready for a remarkable transformation in the south of Hamburg as a new project takes shape. This development, set to include approximately 436 residential units and 3 commercial units, including a day-care center, will create an attractive location for both residential and commercial tenants.
Convenience is key, as the project is within walking distance of the Hamburg Wilhelmsburg S-Bahn station, providing optimal connections to the city center. Residents will enjoy easy access to their daily needs, ensuring a seamless and convenient lifestyle.
Sustainability is at the forefront of this project, with adherence to the KfW 55-EE energy standard. Embracing the future of transportation, all parking spaces will be pre-equipped with charging stations, promoting e-mobility and reducing environmental impact.
Green outdoor facilities of the highest quality are incorporated, featuring rainwater retention systems to minimize water usage for irrigation. This commitment to sustainable practices creates a harmonious and eco-friendly living environment.