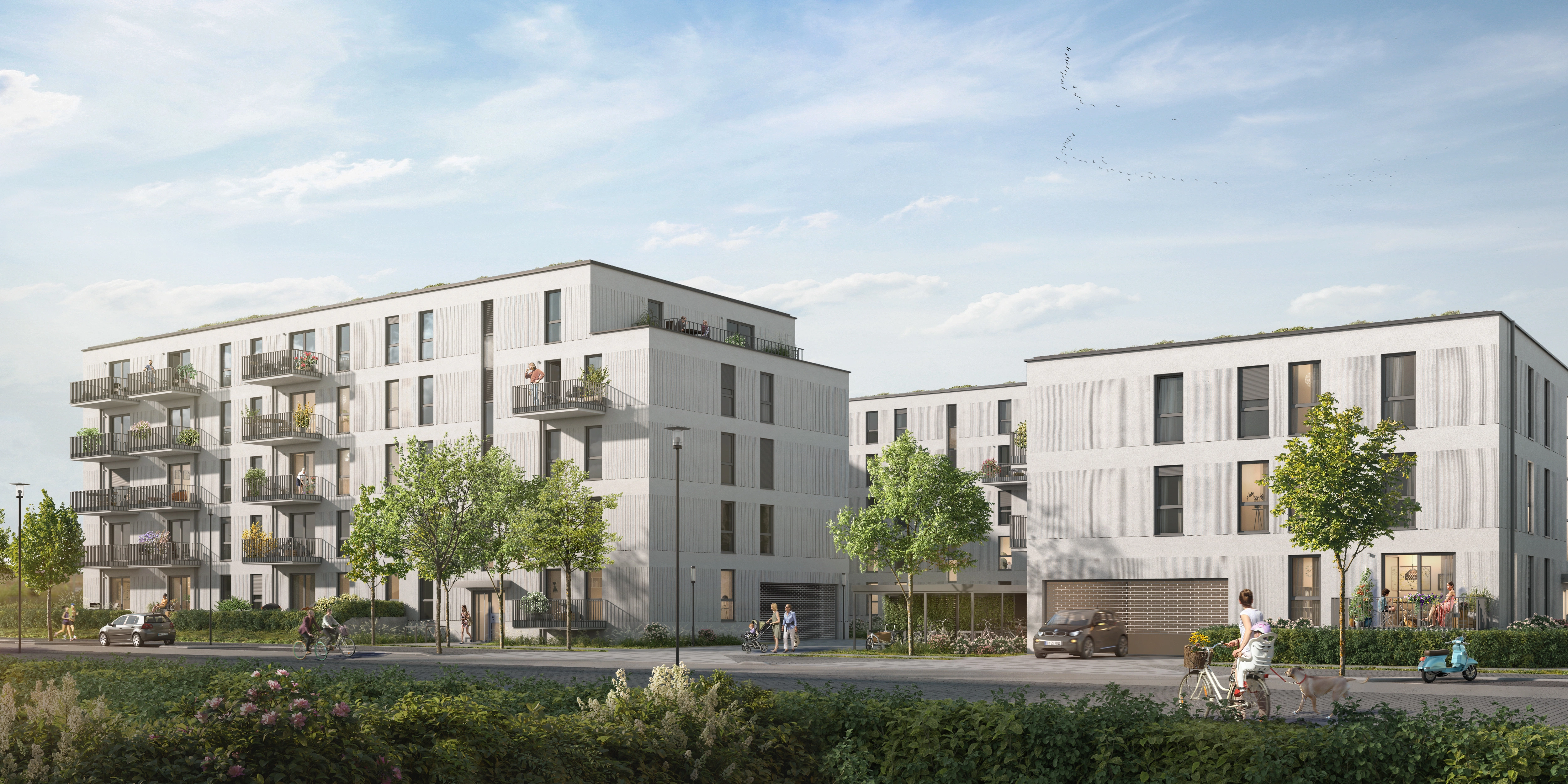 We are excited to announce a new construction project in Berlin's metropolitan region, featuring nine buildings with a total of 317 thoughtfully designed residential units. Spanning across a generous plot of approximately 20,218 sqm, this development aims to create exceptional living spaces that perfectly balance modern design with a deep respect for the local community and environment.
To promote sustainable mobility, we have included 361 bicycle spots, encouraging residents to embrace eco-friendly transportation options and enjoy the surrounding green spaces. Additionally, an underground car park with 316 parking spaces is provided, minimizing the impact on the environment and preserving the aesthetics of the community.
With a strong commitment to sustainability, our project adheres to the latest Environmental, Social, and Governance (ESG) standards. We strive to create living spaces that not only meet the highest quality standards but also contribute positively to the well-being of residents and the surrounding environment.